5 Ways to Archive a Website
There are several options available in the market to archive a website; 5 ways are worth knowing. These ways are solutions based on their relative difficulty. If you feel that none of these solutions are working for you; dive into finding the right solution for your needs and you will definitely find one.
There are 5 Ways to Archive a Website:
Save a Single Page site to your local computer: 
This is the simplest and straightforward solution to your needs. If you need to archive a single page only, the functionality is already in practically every browser in the market.
To start this procedure, open a browser of your choice. Type the URL of the site that you want to archive. After the loading of the page, navigate to the File menu of the browser. There you will find the Save Page As option.
Click the option to save the page; the browser will show a dialog box. Here you need to choose the name of your page. You can type yourself or can save the default option that the browser is showing.
Here you have to make sure that you are saving the entire page. It will preserve the site with the most functionality possible. If you save it as just the HTML document, you will lose many functionalities of the page that you saved.
Use an online archive service like Wayback Machine:
None article or tutorial is complete for archiving a website unless you come to know the method of archiving your deleted or expired website from Wayback Machine. The process is super simple.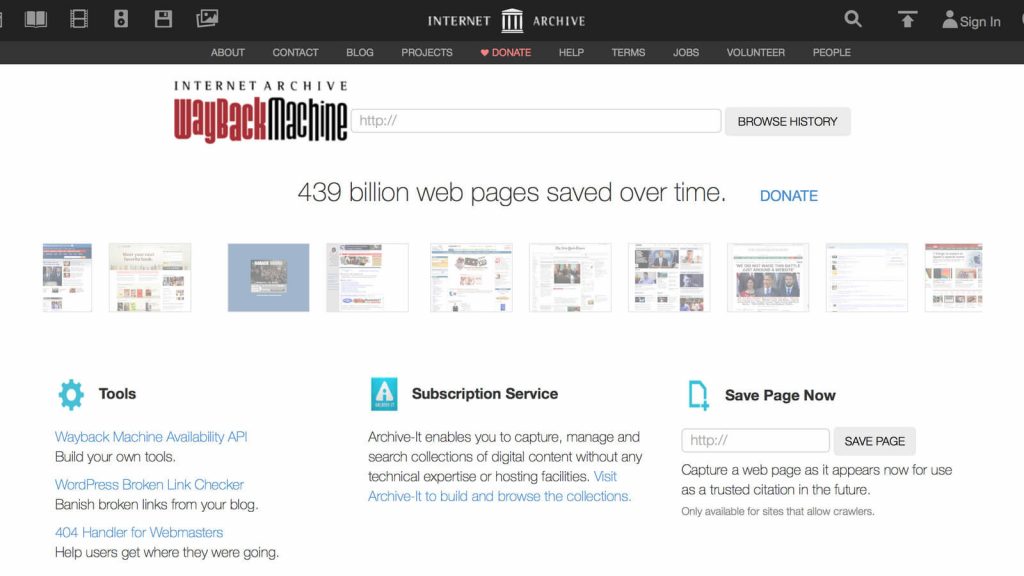 First, you need to open the official website of Wayback Machine http://wayback.archive.org/. You will see a search bar. Here you have to paste the URL of the site that you want to download. Here you paste the URL of the site that you want to archive.
Hit enter. Scroll down. You will see different snapshots of your site taken by the Wayback Machine. Hover on that date and click the snapshot time. It will show you the look of the site at that particular date taken by Wayback Machine.
Copy URL from the URL bar. Now go to a service provider that is offering the service to archive your site. Navigate to Pricing & Order Form. Here paste that link that you copied from Wayback Machine.
If you want to integrate this site into WordPress, you need to ask service providers to integrate it into WordPress. Provide web host C-Panel details or if you have installed WordPress yourself, provide us WP login details.
Archive your WordPress site using DevKinsta:
For the creation and deployment of the WordPress site, DevKinsta is an essential tool. It also helps you to archive your Kinsta-hosted website.
In MyKinsta, you can create and download a backup.
Import the content of your site and database also.
You can carry out search-and-replace on the database of your site. It will change the URL name from your live site to your new local archive. You can open your archived site at DevKinsta and use it as though it was live.
Install the WAIL (Web Archiving Integration Layer):
The first step in this method is to download and install WAIL. A dedicated installer for the WAIL tool is available. As the program is written in Python, it uses the PyInstaller module).
Installation is much easier. Regardless of any operating system, the following points are involved in the installation of WAIL.
First of all, navigate to the site of WAIL.
Download the appropriate installer for the operating system of your PC.
You can unzip the file for the Windows version and can mount the DMG image for macOS.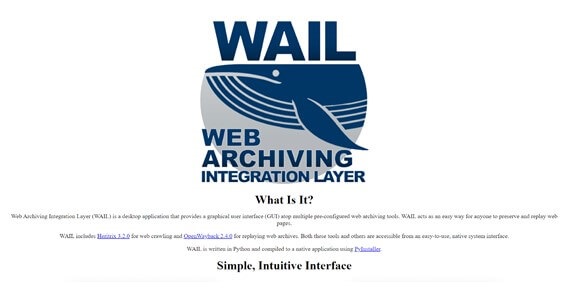 For the macOS, there will be a resultant screen; you need to drag the app icon to your Application folder. For Windows users; the process is a bit different. Here you have to drag the unzipped folder to your root C:\ drive
Depending on the operating system of your PC, you can launch either WAIL.app or WAIL.exe.
Once WAIL is launched; you will see three options.
View an archive
Check the status of the archive
Archive a website.
At the first launch, you may see nothing in your archives. Enter the URL of your site that you need to archive. Clink Archive Now button.
WAIL will begin to crawl your website. The status of the crawl can be checked on the advanced > Heritrix tab.
When you are done, there will be a "Success" message. Now click the View Archive button available on the Basic Tab. Your archive site will open in a browser. You can view all the archived content of your site here.
If you are comfortable using a command line, use Wget:
In this method of archiving a site, you need few things before starting:
Command-line access to your computer
A command-line tool like Windows Command Prompt, or on macOS and Linux there should be Terminal
On your computer, there should be Wget installed.
It is likely to be installed on your operating system already. Using Wget is straightforward; once it is installed
wget "http://waybackdownloaders.com/" --warc-file="waybackdownloaders"
The above command line is used to download the site into index.html. You have to create a WARC file named waybackdownloaders.00000.warc.gz.
Wget is a very powerful tool. Many commands and options are available in it. You can make a complete mirror of your site using the –mirror command.
Summary (5 Ways to Archive a Website):
Fortunately, plenty of options are there to archive your site. However dedicated archiving tools are Wayback Machine, Heritrix, WAIL, and Wget. These are all robust solutions. These all offer standardized file formats to work.